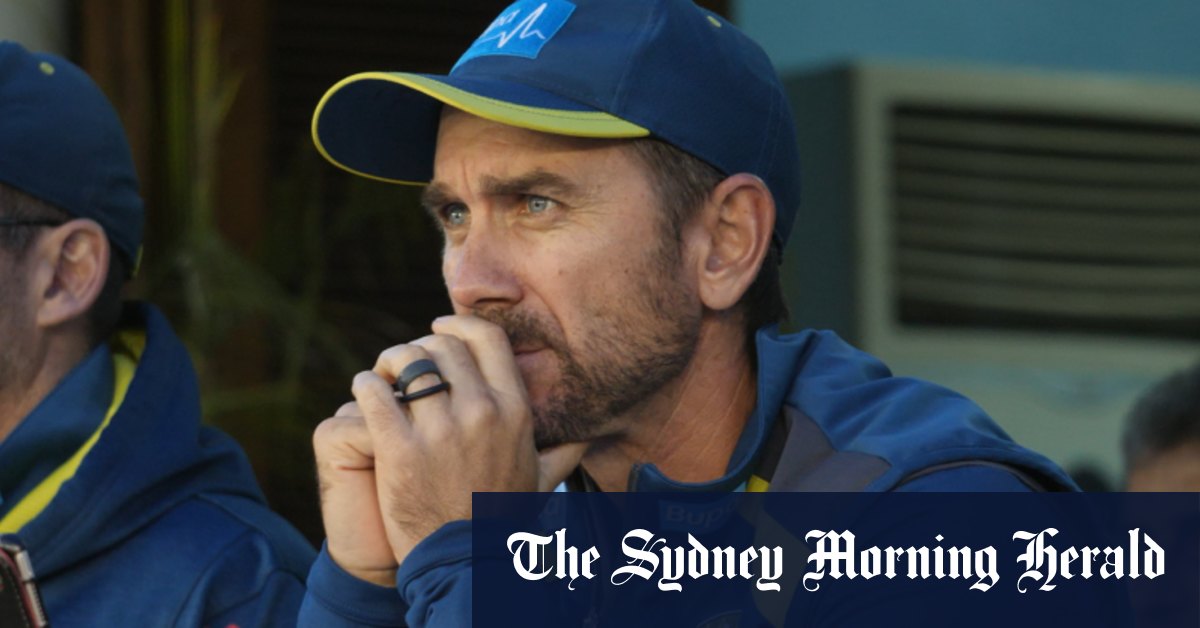 CA is empathetic the pair became the subject of headlines. It said it had intended to address them privately and did not want unnecessary stress and burden placed on them. CA insiders were also surprised Langer publicly referred to Goodes and Grant.
In September, the Australians were criticised by West Indies great Michael Holding, the sport's unofficial BLM voice after his emotional recounting of his experience of racism, for not taking a knee during the tour of England.
Langer acknowledged the team had erred in not addressing the subject in more depth.
The issue is divisive in wider Australia but the game's governing body is encouraging players to discuss the matter openly, even if they feel vulnerable.
Members of CA's diversity and inclusion team held a virtual meeting on Friday night with Australia's limited-overs leaders Aaron Finch and Pat Cummins, and team manager Gavin Dovey, on how to address the topic.
Loading
Langer and his players are committed to taking a stance against racism and want to map out a sustainable plan for the next 12-24 months after the full squad is back home after completing duties in the Indian Premier League.
The idea to invite Goodes and Grant to speak to the side is one of a number of initiatives being explored by CA, who are seeking connection and understanding from First Nations people instead of a solutions to race issues.
Holmes was critical of Langer for mentioning Goodes without first consulting the former Swans champion, who was subjected to racist abuse by fans at the end of his decorated career.
Goodes's ordeal was explored in the film The Australian Dream, written and partially narrated by Grant.
"Is this story a little strange? Sounds like Adam Goodes is being asked to front the Australian cricket team to see if he can convince them whether or not there is merit in taking a stand against racism," Holmes wrote on Twitter.
"How many times do people need to relive their experiences before we feel equipped to decide one way or the other? These stories are well documented. It would be great if Justin rang Adam, but so far he's got a mile of publicity out of the 'idea' without speaking to him."
Loading
Goodes, who is away with family, did not respond to a text.
Players and staff from the Thunder, Hobart Hurricanes and Adelaide Strikers will continue taking a knee through the WBBL.
Those who choose not to perform the gesture will take off their hats, or helmets, as a mark of respect, as Melbourne Renegades openers Sophie Molineux and Lizelle Lee did when the Perth Scorchers' England duo Amy Jones and Sarah Glenn took a knee in Saturday's game.
"All teams are making a powerful and symbolic stance against global racism throughout the WBBL and also the gap that exists between the First Nations people and Indigenous Australians," CA director and commentator Mel Jones said during the telecast.
"Some teams have chosen a Barefoot Circle, their symbol of commitment to the fight against racism and commitment to reconciliation. Some have taken the knee, it is a choice for everyone within this competition."
Andrew Wu writes on cricket and AFL for The Sydney Morning Herald