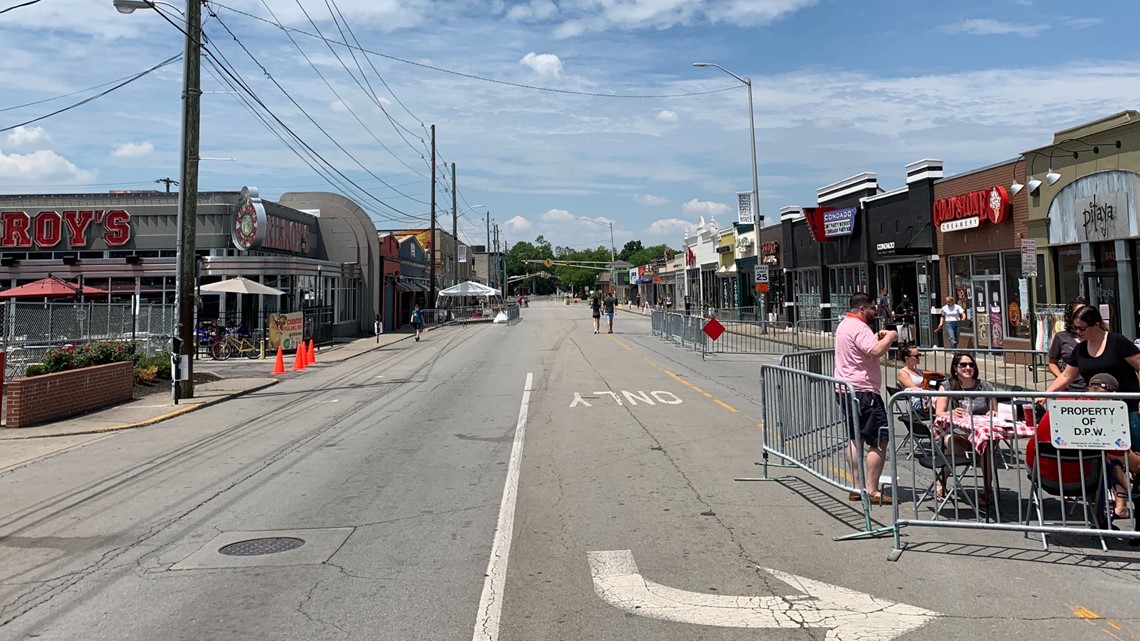 Popular streets Broad Ripple and Kirkwood avenues are closing to foot traffic only.
INDIANAPOLIS — (WTHR) — They are two of the most iconic streets in Indiana.  Kirkwood Avenue in Bloomington and Broad Ripple Avenue.
Broad Ripple has experimented with closing the main avenue down to traffic, making it pedestrian only, which has pleased Chelsey Wetzel.
"We have lunch traffic we have never had before," Wetzel said referring to Broad Ripple Avenue. "We have kids riding bikes and roller skating and rollerblading. It's been really fun and we have met new customers we have never met before and really feel like it's an awesome environment for all of us."
The closure has allowed Union Jack to add 15 to 20 tables outdoors to cater to the demands of social distancing.
"Our customers ask us all the time: 'Can it just be like this forever?' because it's just fun every day," she said.
In Bloomington local business people refer to Kirkwood as the town-to-gown corridor. For three days starting Friday, the iconic street will be pedestrian only.
"We are taking square footage we have in front of the restaurant and using that square footage to maximize the seating capacity and allowing diners a comfortable environment to dine in," Bob Costello the CEO of Village Deli said.
"So the question is, can you ever see the day when Kirkwood is exclusive to pedestrian traffic only?" 13News' Reporter Kevin Rader asked.
"This is a trial to see what the public response is to it," Costello said. "We have some QR surveys the city has put together to see what the impression to dining out is and the impression of changing the street to a pedestrian city street."
That means this weekend's response could be big for downtown Bloomington.