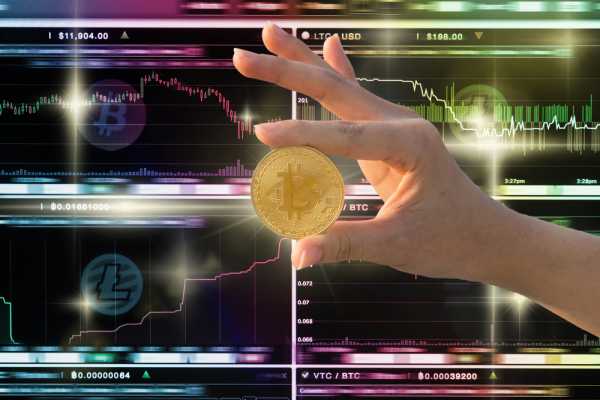 Bitcoin rose by 0.86% on Saturday. Partially reversing a 4.90% slide from Friday, Bitcoin ended the day at $9,388.0.
A bullish start to the day saw Bitcoin rise from an intraday low $9,222.0 to an early morning intraday high $9,580.0.
Falling short of the first major resistance level at $9,730.0, Bitcoin fell back to sub-$9,300 levels by the late afternoon.
The visit into the red was brief, however, with support from the broader market kicking in late in the day.
Bitcoin broke back through to $9,400 levels before easing back in the final hour.
The near-term bearish trend, formed at late June 2019's swing hi $13,764.0, remained firmly intact, reaffirmed by the March swing lo $4,000.
For the bulls, Bitcoin would need to break out from $10,000 levels to form a near-term bullish trend.
The Rest of the Pack
Across the rest of the majors, it was a bullish day on Saturday.
Monero's XMR and Tezos led the way, with gains of 4.22% and 5.78% respectively.
Binance Coin (+2.42%), Cardano's ADA (+1.81%), EOS (+1.90%), Ethereum (+3.02%), Stellar's Lumen (+1.85%) also found strong support.
Bitcoin Cash ABC (+0.26%), Bitcoin Cash SV (+0.89%), Litecoin (+1.33%), Ripple's XRP (+0.81%), and Tron's TRX (+0.76%) trailed the front runners.
Through the current week, the crypto total market cap rose from a Monday low $229.41bn to a Thursday high $265.28bn. At the time of writing, the total market cap stood at $260.41bn.
Bitcoin's dominance visited sub-67% levels before recovering. At the time of writing, Bitcoin's dominance stood at 67.3%.
24-hour trading volumes rose to an early Monday high $206.86bn before easing back to sub-$140bn levels. Interest picked up on mid-week, however, with volumes revisiting $190bn levels before sliding back. At the time of writing, 24-hr volumes stood at $118.41bn.