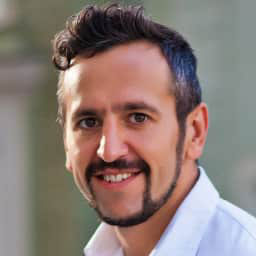 In a Nutshell: Exscudo offers a suite of cryptocurrency solutions that appeals to both veteran and new investors alike. The company's Channels messenger app allows users to store multiple crypto tokens in a secure wallet, while enabling them to send and receive funds in a matter of seconds. The EON blockchain, trading terminal, and exchange all provide simple, secure, and fast ways to conduct trades and research your next investment.
Two major factors keep many potential cryptocurrency investors from entering the market: Security and ease of use.
Let's face it — there's a high barrier of entry in the crypto market. Background knowledge is a must with so many unfamiliar terms and conditions floating around. Add to that the media attention surrounding security breaches and crypto heists, and it's pretty obvious why some people decide not to take the plunge.
While Exscudo is a young company, it understands the long-standing issues surrounding the crypto community. That's why the company's suite of products tackles the two aforementioned issues — and several others that longtime and brand-new investors often complain about.
Exscudo offers a next-generation financial ecosystem that includes its security packed EON blockchain and Channels messenger app that makes sending, receiving, and investing a snap. The company's trading terminal also provides all of the research tools you'd expect from high-end stock-trading platforms.
"We use the blockchain as the heart of the platform that makes everything else work," said Gevorg Madzharyan, CMO at Exscudo. "It gives us the flexibility, safety, and reliability to make everything that we do happen."
Exscudo supports the English pound, euros, and rubles, and is licensed by the European Union. Support for the U.S. dollar should come within the next year.
"We're currently in negotiations, and we're confident that we'll soon offer the U.S. dollar as a fiat currency," Madzharyan said. "Our service's road map also includes eventually adding support and services for customers in the United States."
Exscudo's blockchain runs on its own proprietary digital asset, EON. The token made its debut in May 2017 and quickly gained strong support from the vast Exscudo community.
"It allows us to run the exchange and develop the platform further to get access to other exchanges," Madzharyan said. "We have a goal to become a broker for multiple cryptocurrency exchanges."
To meet that goal, Exscudo has to prove that its security can hold up to massive trade volumes and the scrutiny that comes from being a popular trading exchange. Madzharyan said he's up for the challenge.
"The risk management system is the most important part of any exchange," he said. "Many limitations can arise from this system if you have an inadequate technological base operating your exchange. A lot of times, if you deal with exchanges that don't have their own blockchain platform under the hood, you'll deal with a lot of limitations with the blockchain that the exchange operates with."
During Exscudo's startup stage, the company prioritized creating a high-end blockchain that maximizes security without sacrificing features that traders wanted. The company still wanted to remain accessible to newcomers as well. To date, Madzharyan's team has checked off all three boxes.
"Our blockchain system is very robust and allows a much higher grade of security," he said. "We tokenize the cryptocurrencies in our exchange on the fly. That allows our users to build many more complex triggers based on our blockchain."
Another positive aspect of the EON blockchain is its ability to scale as new technologies emerge in the crypto space. That room for growth could place Exscudo ahead of its competition sooner than later.
"Our system is remotely similar to the smart contracts that you see on the Ethereum network — only without the limitations that their blockchain has because of the technology that's under their hood," Madzharyan said.
Exscudo's most popular feature to emerge from beta testing is the Channels Messenger app that works for both Android and iOS devices. The program uses military-grade cryptography to securely store and send both crypto and fiat currency.

The free private chat program also provides a way to send money across the street or across the globe in a decentralized manner. Add to that a high-end crypto wallet and you have a program that's as convenient and secure as a bank, but doesn't require a drive to a branch office.
"This acts as both a crypto-messenger and a wallet that allows you to easily transfer and receive any cryptocurrency," Madzharyan said. "It's a safe way to conduct your crypto transactions."
Exscudo also partners with merchants and exchanges to offer discounts on purchases and transactions to Channels users. This happens automatically when the app applies preset discounts or special offers when a user conducts a transaction with a partner.
With good timing, some users can earn free transactions or goods when they use their app to complete a purchase, according to the company.

The app has more than 100,000 downloads in the Google Play Store alone and maintains a high customer rating across operating systems. Those numbers may spike over the next year as Exscudo releases a set of highly anticipated updates that add even more utility to the app.
"You'll be able to take your fiat currency and turn it into Bitcoin or other cryptocurrencies directly from the app without ever leaving your wallet," Madzharyan said. "This allows you to perform multiple operations without ever actually using the exchange."
Channels will also look to break into the popular remittance industry by tearing down the often-expensive barriers to sending money overseas.
"This is going to be one of the most important features we'll offer in the Channels messenger because it will allow people to wire each other money from different countries without the complexity and additional costs that they're used to dealing with," Madzharyan said.
Exscudo has not rested on its laurels since its 2017 launch. The company strives to add more features atop its EON blockchain and Channels Messenger app to set them apart from the competition. Future upgrades add even more ambitious possibilities to the mix.
"We're working to complete a multi-broker system for the exchange that connects to other exchanges and allows for simultaneous trading on multiple cryptocurrency exchanges — including marginal trading," Madzharyan said. "You'll be able to use your leverage on different crypto exchanges to get the best trades available. Our multi-broker service is expected to launch in the beginning of June."

Since this platform will enable higher trade volumes, users will benefit from lower transaction fees and better overall rates. That means you can maximize your profits while minimizing your expenses.
That alone should be enough to attract veteran crypto investors and enthusiasts to the platform. And, since Exscudo manages to keep its platform both robust and easy to understand, new investors will certainly take notice when they decide to head into the market.